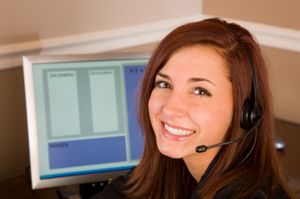 We look for many qualities in the individuals we hire -- the ability to communicate effectively, a high level of organization, strong interpersonal skills, and so on.
Regardless of an applicant's qualifications, we always look for one attribute in particular -- the desire to provide high quality products with excellent customer service.
We can train people how to work with clients or run pieces of equipment, but to have passion for customer service and pride for your work takes a unique individual.
If these are qualities you possess, we're sure you'll find a rewarding career with us. We supply our team with the latest technology, afford them the best training available, and provide every opportunity for growth within our company.
Current Openings
Thank you for expressing interest in a career with us.
Growing commercial printing company located in St. Petersburg, FL. Is now hiring. We are offering full time employment opportunities for the following positions:
· Bindery (cutting, folding, saddle-stitching)
· Driver/Fulfillment
· Account Representatives
Benefits include Medical, Dental, Vision and Employer paid Life Insurance.
We provide insightful solutions and the latest technology including the highest quality press capabilities with our state of the art FUJI J PRESS 750 S
If you're looking for a reliable, innovative print company then look no further.
Bruce Eberline
West Coast Graphics
4675 Lown Street North
St. Petersburg, FL 33714
Office: 727-898-0505
Cell: 727-599-1180